Can you prevent having to wear reading glasses? "In the end, everyone will need them"
An interview with Erik de Haas, Development Leader at OPHTEC by OPHTEC, 5 October 2019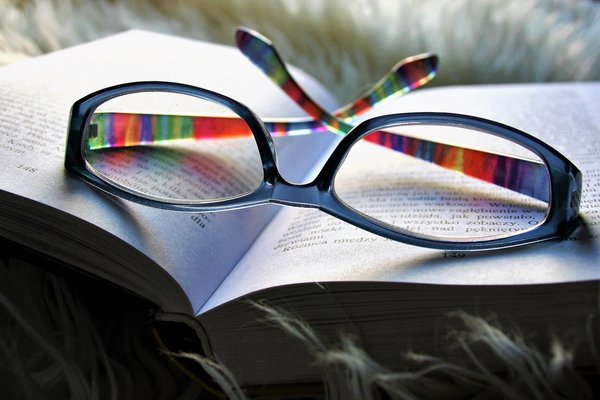 Development Leader Erik de Haas is often asked about reading glasses, lenses and lens surgery. Not surprising, given his role at Ophtec: "I am responsible for the development of new products within Ophtec, from idea to market introduction, and after that for the entire lifecycle. I've been doing this job since 2012, but have worked for Ophtec for 19 years now." Below, Erik gives answers to frequently asked questions.
Can you prevent having to wear reading glasses?
In the end, everyone will be confronted by the fact that their natural lens ages and gets worse at 'accommodation'. It all begins with needing more and more distance from what you want to read, until you find out that you can see everything 'up close' again when you wear reading glasses.
Is there a natural way to prevent having to wear reading glasses?
No. There are training courses on the internet that claim they can, but in the end, such training cannot prevent the natural lens from ageing.
Is there a way to prevent having to wear reading glasses?
Yes, there are multifocal artificial lenses that can be implanted so that you no longer need to wear reading glasses. In that case, the natural lens is replaced by a multifocal lens for both distance vision and near vision. The lens is adjusted precisely to a person's eyes, also correcting for other dioptre abnormalities. The optometrist and the ophthalmologist determine together with the patient what is best, based on the patient's wishes.
Can surgery make reading glasses unnecessary?
Together with the ophthalmologist and the optometrist, anyone can check whether their eye is suitable for 'glasses-replacement' surgery. The specialists and the patient together determine what is best, which is followed by an appointment for surgery. The natural lens is removed by means of microsurgery and replaced by the new, multifocal lens.
How does this work in practice?
An ophthalmologist and optometrist first examine whether the eye is suitable for lens surgery. This depends on the condition of the eye and whether there are any other abnormalities. If a person has an irregular cornea, surgery is advised against because the result is unpredictable. This is particularly important for multifocal lenses, which treat both myopia and presbyopia. There are more of these contraindications, which doctors can tell you more about.
How does surgery work?
The doctor first anaesthetises the eye with eye drops and then makes a small incision to remove the 'old lens' and replace it with the new multifocal artificial lens. The procedure itself takes around 20 minutes, but including preparations and finishing up, surgery takes about an hour. The eyes are treated one by one, with an interval of approximately 14 days. If there is an inflammation or other complication after surgery, there is a risk of infection from one eye to the other eye - the one that has been recently operated on. Doctors of course want to prevent this.
The dressing can be removed the day after surgery, and patients often already have normal vision one day later. Vision improves in the course of a month, as one eye stabilises during that period. After that month, vision should be back to normal, and patients can see well for years to come."
---